Fire Extinguisher Services
"ON THE SPOT"

Fire Extinguisher Service
"ON THE SPOT" Fire Extinguisher Service a division of HERRTRONICS INC., is a D.O.T. Certified hydrotesting facility. Our company offers Fire Extinguisher sales, service, repairs, and inspection to residential and commercial customers.
On-Site Mobile Extinguisher Service
Fire safety is important and one of the key aspects of being safe is ensuring your fire extinguisher is ready to go. Our mobile "ON THE SPOT" recharging service is available for CO2, dry chemical and H2O AT YOUR LOCATION.
Know your fire extinguisher type and what it can be used for
The fire extinguisher is identified with a large letter on its label A, B, C, or ABC, D or K. Which relates to the type of fire it is to be used for.
Class A fire extinguishers are fires in ordinary combustible materials such as wood, cloth, paper, and many plastics.

Class B fire extinguishers are fires in flammable liquids such as petroleum, grease, tars, oil, oil based paints, solvents, lacquers, alcohol and flammable gases.

Class C fire extinguishers are used on electrical equipment.

Class D fires are fires in combustible metals such as magnesium, titanium, etc.

Class K fires are fires in cooking appliances that involve combustible cooking media such as vegetable or animal fats.
Fire Extinguishers & Supplies
Smoke & Carbon Monoxide Detectors

Exit & Emergency Lighting

Signs

Escape Ladders

Extinguisher Inspections & Recharge

Industrial Fire Hose Nozzles & Connections

Fire Extinguishers (Badger, Amerex)

Cabinets, Covers & Accessories
In-House Hydrotesting Facility (D.O.T. Certified)
Air Packs

Dry Chemical

Beer Cylinders

CO2 Tanks

Scuba Tanks

Halon
Recharging Services
Dry Chemical

Halon

Water

CO2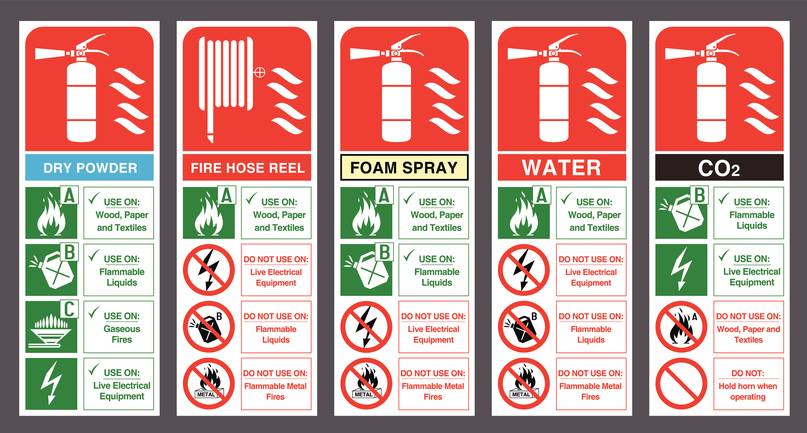 "ON THE SPOT"

Fire Extinguisher Service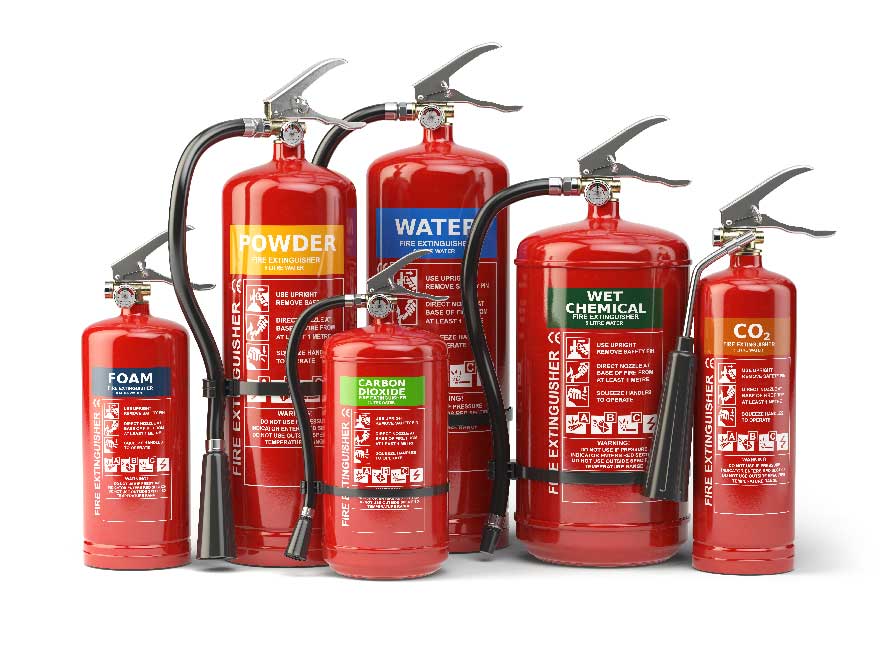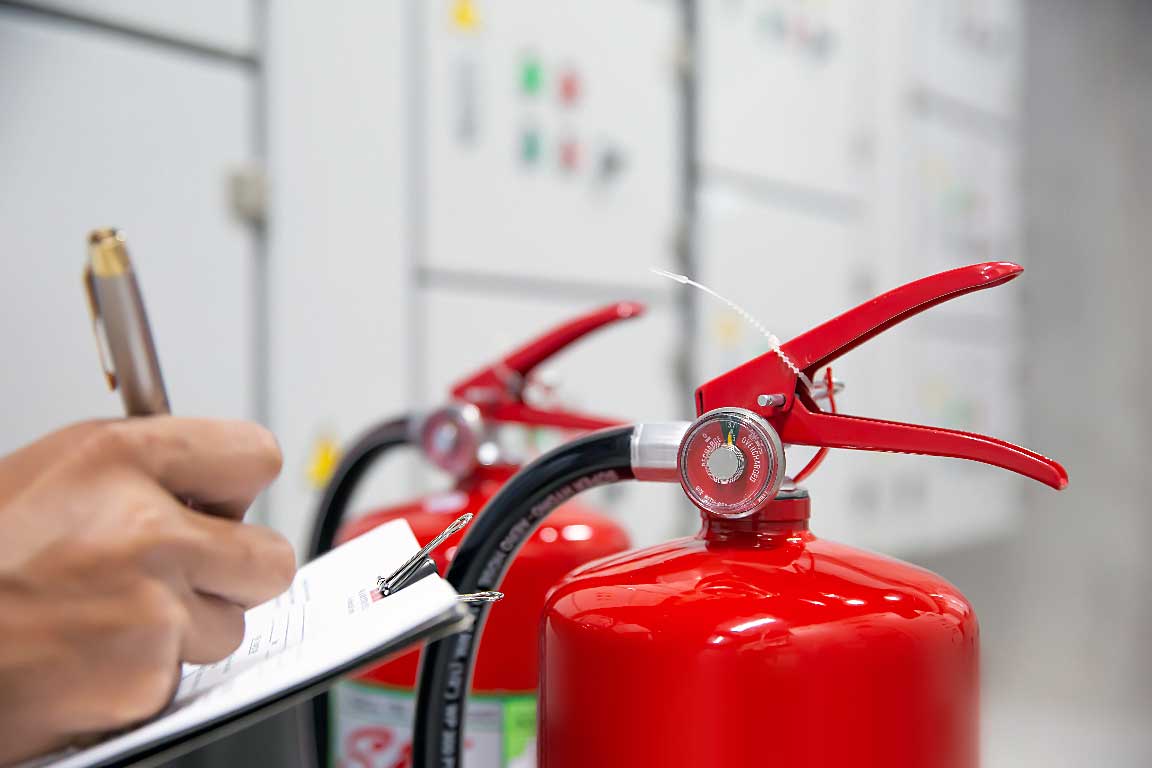 If you need access control systems, burglar alarms, fire extinguishers, or fire alarms, we can help